The Escapists 2 from Mouldy Toof Studios is a great game that makes you think and look for all possible ways to escape from prisons. This game is a sequel and was released in 2017. Its difference from the first part is that it now allows users to play online as a team.
Description
The first thing the player has to do is choose a character. The game offers a huge number of unique facial and body features for this. The main character is a prisoner who dreams of escaping from the strictest prisons in the world. He needs to think over an escape strategy and leave the prisons together with his friends.
Prisons have their own strict rules and regulations. The main character can perform the following actions:
eat gruel;
walk around the small courtyard;
respond to roll calls;
work and sleep.
At some point, the prisoner gets tired of the monotonous life and decides to take a chance.
What Can Help You Escape?
Before you do anything, you need to learn how to use the items you have. The most common of them are scotch tape, soap, socks, spoons, forks, magazines. Some of them you will have to steal to dig a tunnel or close broken walls.
You can also take crafted items from the canteen or other prisoners' desks. This will save you time and effort. The main thing here is to leave quickly so that the guards do not notice you.
Get Ready for Fights!
At the beginning of the game, the character finds himself in a cell, where he always needs to be ready for a fight with other prisoners. The reason for a fight may be a drop in reputation. These are mostly fisticuffs that are interesting for their dynamism and intensity.
Sometimes the guards will also beat the prisoner for disobedience, theft, and any other violation of the rules. Don't forget to go to the gym to get stronger.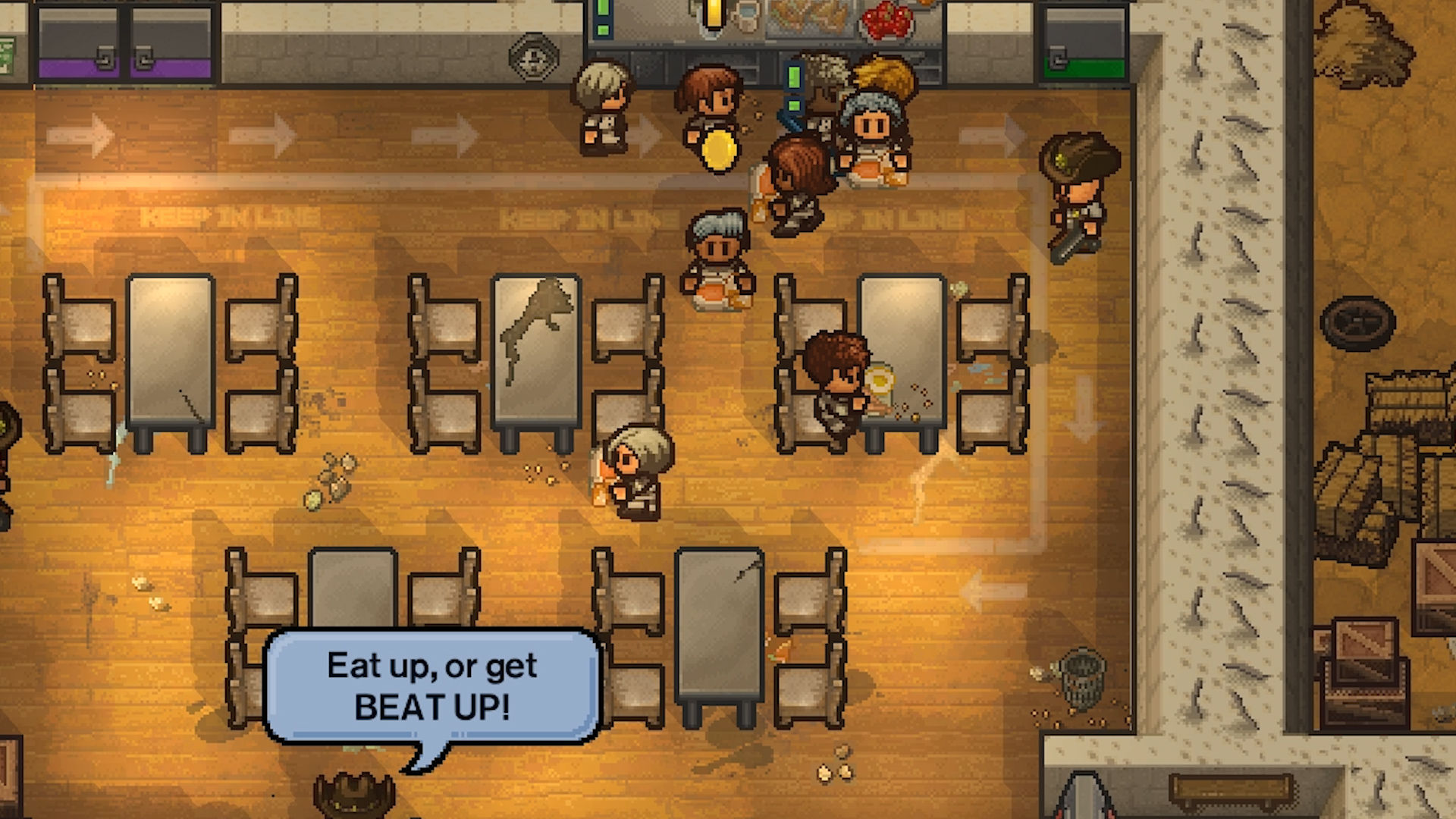 Extraordinary Ways to Escape
All prisons are different in their security. The easiest ones have no difficulty stars. The level changes if the prisoner breaks the routine, refuses to work, or tries to escape. In this case, the number of guards in the prison increases, dogs and even special forces appear. It becomes more difficult to escape, so the player has to think more carefully about their plan. The list of the most original ways to escape includes:
Mixing various medications, pretending to be dead, and ending up in the morgue. Next is freedom.
Getting a job as a carpenter, breaking a wall, and getting free using a garbage truck.
Turning off the generator, descending to the second floor, breaking the fence, and jumping into the boat.
There is always a way out, all you need to do is slowly calculate all your actions in advance.
Alone or With a Team?
Some escape routes are only possible with a team, so you can team up with other prisoners and come up with a bold plan together that will lead you to success.
If you are confident, you can compete with your friend in a special mode. If you are confident, you can compete with your friend in a special mode. Whoever escapes from prison first will be the winner. If you lose, you can use your fists and defend your honor with physical force.
New level: Your Own Prison
The game allows you to build your own prison. In the prison editor, you can select any of the presented cells, fences, and walls. You can also place guards and guard dogs. Make your maximum-security prison a secure fortress that will be difficult to escape from. This will only make the game more interesting and exciting.
After building a prison, you can submit it to other users through the Steam Workshop. There you can see the prisons of other players and offer them your own, as well as try to get out of the strictest of them alone or with a team.
Advantages
This multiplayer game offers team and competitive mode for up to 5 players and:
11 types of prisons;
multi-storey buildings
creating your own character;
the ability to enter and exit during the game
The Escapists 2 will give you a lot of positive emotions and bright moments of excitement throughout the game.